Young Explorers Adventures
If you liked Young Indiana Jones, Jonny Quest, Hardy Boys, Nancy Drew, and Magic Tree House, you'll love The Young Explorers. Follow C.J. Kask, Sadie MacGregor, and their friends as they investigate supernatural events and solve the mysteries behind them. Perfect for any middle-grade student or anyone of any age who loves adventure, mystery, action, and thrills.
Deadly Wraith...
...No one you can trust.
Can the Young Explorers save their parents and the world?
In 1917, explorers discover an Incan pyramid in the mountains of Peru. There has been no communication from the expedition since they opened it.
A group of 11-year-old explorers accompany their parents on a second expedition.
When they arrive, they find deadly secrets in the pyramid and survivors of the first expedition who hide their own secrets.
Soon, they find that the fate of their parents, and the world, is up to the Young Explorers.
"This book is a great adventure for any age with enough thrills and chills to keep the reader's avid attention from start to finish." – Beth G.
"This sharp adolescent protagonist (C.J. Kask) is just one in a memorable cast of tweens;...Cameron's terse prose energizes the tight narrative and brief chapters. It moreover amplifies suspense;...Readers will surely stick around for the sequel." -- Kirkus Reviews.
"A thrilling old-school adventure yarn and it sets the scene well for future dramatic escapades...Simple to follow, with frequent scenes of action and tension, ST Cameron's INCA WRAITH is a perfect quick read for middle-graders enthralled by the past." -- Kent Lane for IndieReader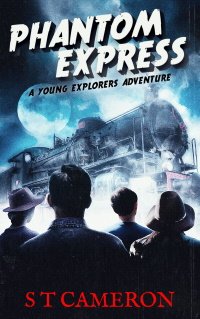 Ghostly Train...
...Town Full of Secrets.
Can the Young Explorers stop the Phantom Express?
A steam train crashed off a bridge in the 1880's and continues to reenact the crash every night.
A group of 11-year-old explorers accompany their parents to dig for artifacts in the dry riverbed where it crashed.
The key to why the train crashed and to its salvation lies in the identity of the missing member of the old west gang that tried to rob the train that night.
Can the Young Explorers stop the Phantom Express from crashing again and free the spirits trapped aboard it?
"This quick read is a fun mystery with supernatural elements that is sure to keep young readers entertained. With an easy to follow plot and a quirky group of main characters, old and new fans of the series are in for a treat." – Laura M.
"Cameron spins a good adventure yarn, one that boasts a cozily creepy atmosphere, many good possible suspects for the villain, parents who extend patience and grace to their children, and the fun of figuring out which characters are of this world and which ones are not." -- BookLife Reviews.
"S. T. Cameron's PHANTOM EXPRESS is a well-plotted, exciting addition to today's canon of middle-grade historical adventure stories." -- Craig Jones for IndieReader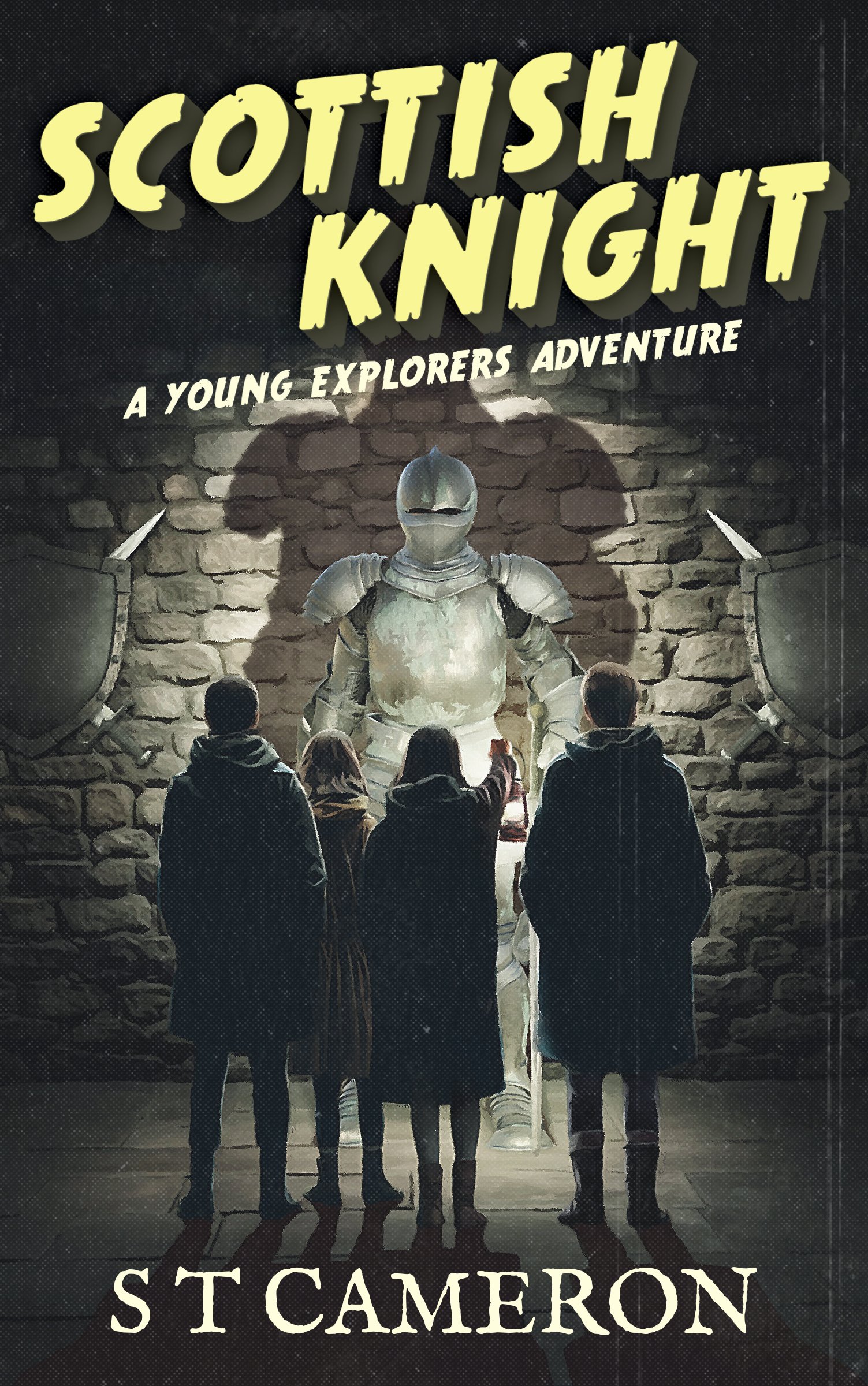 A Witch's Curse...
...A Knight Bent on Revenge.
Can the Young Explorers stop the Scottish Knight?
A centuries-old witch's curse animates a suit of armor to wreak revenge on the Lords of the castle.
A group of 13-year-old explorers accompany their parents to dig for artifacts in an ancient Scottish castle.
When they accidentally release the vengeful knight, they put the current Lord and his family in peril of their lives.
Can the Young Explorers stop the cursed armor and save everyone from the Scottish Knight?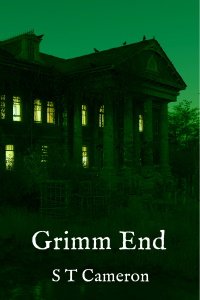 Sara Cross never knew that her great-grandfather was still alive until an evil creature sent by his enemies burns down their house and sends her family to seek refuge at his estate on the shores of Lake Superior in northern Minnesota.
Arriving in the small, isolated town of Shadow Bluffs in the valley below his estate, they find that they have stepped into a strange world filled with magic wielders, shape shifters, and the living dead. It is also home to the Moira Sisters, three dark wielders who want to use Sara and her family to steal from her great-grandfather a centuries-old chest containing a dangerous power.
When Sara learns that she too has an ability to wield magic, will it be enough combined with the developing talents of her two brothers to fight back against the Sisters? Can she rebuild what is left of her family and keep them together and, more importantly, alive?
[mailerlite_form form_id=1]
Copyright © 2023 by S T Cameron